Florence, S.C. (August, 2022) – The South Carolina Advanced Technological Education (SCATE) Center at Florence-Darlington Technical College has received a $4,796,313, five-year National Science Foundation Advanced Technological Education (NSF ATE) grant award to strengthen community and technical colleges across the nation by providing guidance on NSF ATE grant funding opportunities, mentoring to develop competitive grant proposals, faculty leadership development, real-time technical assistance, an online searchable database of NSF ATE-specific resources, and structured guidance for new grantees.
This award will enable an expansion of Mentor-Connect, a regenerative mentoring system for leadership development and knowledge transfer, that was created in 2012 to further increase the impact of the Advanced Technological Education (ATE) Program. Mentor Connect projects broaden the geographic diversity of prospective ATE grantee colleges by helping educators from two-year colleges prepare competitive proposals to the NSF ATE program. ATE focuses on improving science and engineering technician education, and Mentor-Connect's cohort mentoring program is available to faculty from institutions that are new to ATE and individual faculty members who have not previously had ATE grants.
Mentor-Connect is a faculty development project that guides and empowers educators to obtain critical external funding for their academic workforce development programs in advanced technologies that drive the American economy. The project also provides effective collaboration among secondary schools, community colleges, and universities and encourages synergy in advancing STEM education and workforce development.
Over the past decade, the Mentor-Connect projects at Florence-Darlington Technical College (FDTC) have made significant progress toward its long-term goal of broadening geographic and demographic participation in the NSF ATE program. To date, Mentor-Connect has supported and assisted 210 colleges, 383 ATE faculty and 221 Grant Writers and Administrators nationwide. The greater than 70% ten-year average funding success rate for Mentor-Connect participants far exceeds the 25% average rate for all institutions that apply for NSF funding.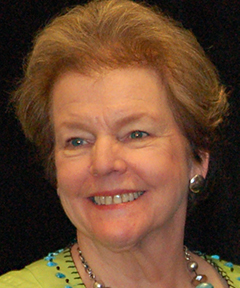 Elaine Craft, Mentor-Connect Principal Investigator points out that, "two-year colleges have traditionally considered National Science Foundation funding to be beyond their reach. By preparing two-year college STEM faculty, grant professionals, and administrators for NSF funding success, Mentor-Connect is changing this perception by successfully connecting these colleges to an excellent source of funding. Two-year college personnel who work with Mentor-Connect learn essential strategies for preparing their first ATE grant proposal and how to position the college to successfully apply for additional NSF awards thereafter."
Mentor-Connect Project Manager and Co-Principal Investigator Emery DeWitt says "We look forward to continuing to provide support and resources to faculty, grant professionals and administrators. I love that Mentor-Connect is here to increase faculty enthusiasm who are dedicated to their students and their successes and their college community. We instill in the participants that Mentor-Connect is a wonderful investment for their students and institutions. Our Mentor-Connect family is large and proud!"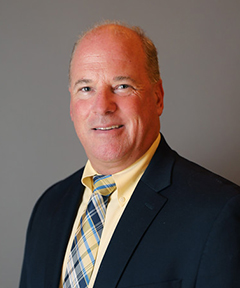 Rick Roberts, Managing Director of the SCATE Center and Co-Principal Investigator for the Mentor Connect project said, "Faculty at two year colleges from across the country are generating some exciting, new ideas, particularly in the fields of science, technology, mathematics, and engineering, This award to Florence Darlington Technical College will go a long way toward supporting them to continue and complete their important work to keep students at the forefront of innovation and technology."
About Mentor-Connect
Mentor-Connect: A Leadership Development and Outreach Initiative for ATE is an initiative of the South Carolina Advanced Technological Education Center of Excellence (SCATE) at Florence-Darlington Technical College designed to actively engage more two-year technical and community colleges in the improvement of technician education. Mentor-Connect works in partnership with the American Association of Community Colleges (AACC) to help STEM faculty teams from participating institutions apply for grant funding from the National Science Foundation Advanced Technological Education Program (NSF ATE). Potential grantees are assisted in developing grant writing skills and leadership skills. Mentoring is used for knowledge transfer. Those with many years of experience with NSF ATE funded projects serve as Mentors to those who are new to the program. The project itself is also currently funded through work supported by the NSF under grant numbers 1840856, but has been previously funded under grant numbers 1501183 and 1204463. For more information, visit www.mentor-connect.org