Webinar: Culturally Responsive Instruction at HSIs - Strategies that Work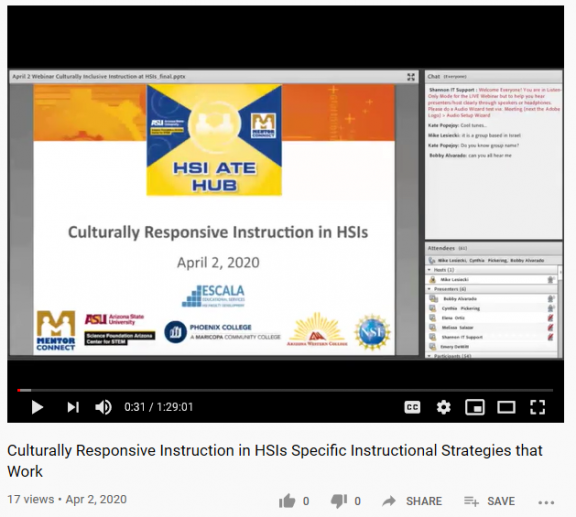 In this webinar, Dr. Melissa L. Salazar, CEO of ESCALA Educational Services, talks about culturally responsive instruction in Hispanic Serving Institutions (HSIs). Dr. Salazar draws on her organization's work with more than 300 HSI faculty and staff over the past 7 years to show how culturally responsive instruction can close achievement gaps for Latinx students. Dr. Salazar describes the principles that underlie culturally responsive instruction and explains why certain instructional strategies are more important than others in HSIs.
Dr. Salazar provides faculty with a student survey tool that can help faculty to hone in on what students need and to create a learning environment that is both academically rigorous and culturally balanced. She is joined by two instructors who give concrete examples of culturally responsive instruction they use in their classrooms.
https://library.mentor-connect.org/r389/webinar_culturally_responsive_instruction_at_hsis_-_strategies_that_work