2019 Annual Report Tutorial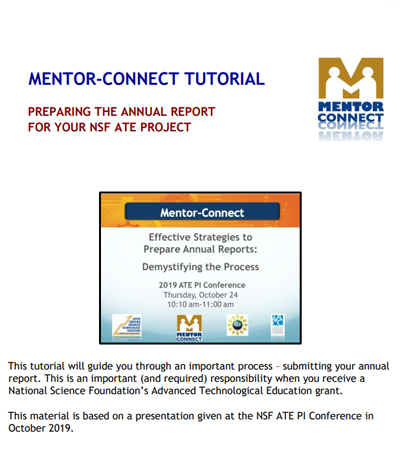 This tutorial will guide you through an important process – submitting your annual report. This is an important (and required) responsibility when you receive a National Science Foundation Advanced Technological Education grant.
As part of the project team's annual report to the NSF, an evaluator's report should be attached. The report consists of seven sections: (1) Cover; (2) Accomplishments; (3) Products; (4) Participants/Organizations; (5) Impacts; (6) Changes/Problems; and (7) Special Requirements. For a new project, most of your time and effort will be spent on the Accomplishments section.
Download ANNUAL%20REPORT%20TUTORIAL_FINAL.pdf